A long summer lies ahead of us and so it's a great time to pick up your bike and venture out and about both in the borough and beyond, but what are the best routes to take for some cycling summer fun? This article will share some of those with you below.
Route 1: from the Three Bridges, through sleepy Norwood Green, Heston, Cranford, and Harmondsworth, to Colnbrook. Return along the Canal from West Drayton.
Distance: 25 miles
Track conditions: quiet suburban roads, park tracks, canalsides
Our first route was recommended by cycling enthusiast Adrian:
"Hi I'm Adrian Jewitt. I usually go out to ride with a mixed ability group of cycling enthusiasts and am eager to know more about how to get the most out of cycling in Hounslow. That's why when I came across the great article coming out of the inHounslow Cycling Club, I thought I'd share my own cycling adventure.
This route explores pretty little villages which have been swamped by the suburbs, culminating in the Domesday settlements which are scheduled to be demolished to allow for Heathrow's expansion.
This nice long ride holds many different spotting opportunities. I particularly enjoyed spotting all the classic cars parked in front gardens all over Middlesex such as the Volvo p1800, Rolls Royces, various Americana and Morris Minors at the start of this route although they may not be there depending on what time you decide to take this journey.
As you pass through Norwood Green towards Heston, you can see visual clues showing how these little villages would have looked 50 or 60 years ago.
Beyond Cranford, you'll surely enjoy the rural lanes running parallel to the North Perimeter road, along quiet Kenneth Graham riversides.
Cycling further down, you'll see Harmondsworth Church which was founded in 1067, and has Norman doorways, remarkable graves, including the famous brewer Richard Cox. Gardener. He helped create one of Britain's most popular dessert apples.
You will also have the opportunity to view the Harmondsworth Great Barn. Built in 1426 by Winchester College as part of its manor farm at Harmondsworth, the oak-framed barn is an outstanding example of mediaeval carpentry and contains one of the most intact interiors of its era. At nearly 60 metres long, 12 metres wide and 11 metres tall, with 13 massive oak trusses holding up the roof, both its size and aisles evoke the space and shape of a cathedral. Only open on 2 Sundays each month.
Continuing your ride down Moor Lane, and you'll come across the Barnes Wallis memorial: this commemorates the site of his experiments with the bouncing bomb. A true polymath.
Harmondsworth Park was created as part of the building of Terminal 5, and it's a lovely tranquil oasis nestled between the M4 and M25. Your ride will pass through this area, en route to the old coaching route, the Bath Road.
Colnbrook is a small town not far from the runway, with 36 listed buildings (more than Windsor). Includes Britain's 3rd oldest pub, a manor frequented by King John, at least 8 former coaching inns, and the Village Café.
Overall, a fantastic ride which has canal side tracks, interwar housing, A large barn, the 3rd oldest pub in England, and gems of undiscovered country parks surrounded by industry."
---
Route 2: through Richmond Park to Hanwell (Deer spotting opportunities)
Distance: 24.6 miles
Track conditions: park tracks, deer spotting, large green space
Start your route off at the Richmond Hill and ride over the straight southwest slope that is steepest, falling away to Petersham meadows by the Thames. This area forms a backdrop to Kingston and Richmond Bridges.
You can ride up the only view in England to be protected by an Act of Parliament, the Richmond, Ham and Petersham Open Spaces Act which was passed in 1902 to protect the land on and below it and preserve the great view from the west to the south. This view also gives you a lovely view of the city of London.
Moving further down the route, you may well have a short chance to meet a group of deer near the Sheen Gate. For the best experience, turn left on the gravel cycle path when entering Sheen Gate. After that you can go over the wooden cycle bridge which is about 3 minutes away to get a view of the deer and parakeets.
The next area you will ride into is Richmond Park which includes the lovely Isabella Plantation. While riding through you'll also catch a glimpse of the many architectural and historical buildings that the park holds. If you are wary of traffic there is no need to worry as there is a light amount of traffic, especially around the early morning hours.
Coming out of Richmond Park you will finally reach Sheen Gate, this is the gate that will allow you to exit Richmond Park from the South. Once you have exited there will only be around 6.6 more miles of riding before reaching the destination of Hanwell.
To get to Hanwell from Sheen Gate, Head north on Sheen Gate then continue onto Sheen Lane/B351. After 0.8 miles you'll have to make a left turn and then after 30 yards, make a right turn. 48 yards down you can make a right turn and you'll start to head further towards lower Richmond Road. Once you are near lower Richmond Road, you will make a left onto Ship Lane, another left onto Thames Bank, a right onto Thames Path and a left onto Ferry Lane which after you will pass Kew Green. Kew Green is a large open space which was formerly used to play cricket matches.
Turn left onto Kew Road and then Kew Bridge/A205 and continue to follow Kew Road/A205.
After that, turn left onto Kew Bridge Road/A315 and make a series of right turns before turning left onto Great West Road. With less than a mile left you can now head down the road and go through one roundabout before turning right and then left to reach Boston Manor Road in Hanwell.
---
Route 3: Osterley House and Park to Greenford
Distance: 6.5 miles
Track conditions: Main road, moderate to heavy traffic, green spaces
This is a cycling route you may want to try out after visiting the historic National Trust property Osterley House. You can start your route by riding down the main drive from and leave the park behind through the main gate, then you can start moving down onto Jersey road.
When on Jersey Road, continue to head down until you reach the roundabout, then turn left on the roundabout and into Windmill Lane on where the frequency of traffic could be moderate to heavy depending on the time you join. The best time to get onto the road would usually be straight after rush hour on a weekday.
As you move further down Windmill Lane, you will come across Warren Farm Nature Reserve. This reserve is an amazing large green, peaceful space, it's a nice place to stop and have some good relaxation time. Continuing your journey, you should then turn left onto Uxbridge Road before making a U-turn onto Greenford Road.
As you cycle down nearer to your destination from Greenford road you can take a slight detour to come across the Brent Lodge Park. There are a few areas of the park which you can cycle around but it is mostly suitable for a stroll. You can temporarily park your bike and enjoy what the park has to offer including a maze, before cycling down to your final destination in Greenford.
---
Route 4: From Hounslow Central to Twickenham
Distance: 3 miles
Track conditions: Main road, moderate to heavy traffic, park tracks
This fantastic route starts off at the Hounslow Central station and takes advantage of many well placed bike paths and passes many attractions in Hounslow. There are also a number of opportunities to grab refreshments on the way to the destination. It should be noted that some areas of this route are not open all hours.
You first need to move down Bell Road and further away from Hounslow Central, then you will briefly turn left onto Hanworth Terrace before turning right onto Whitton Road. After that you will eventually need to turn right onto Ivy Road, then turn onto Millwood Road. As you move further down Millwood Road you will get the opportunity to pass through the wonderful Murray Park. The park has a large green space with a children's park and skate park included. The park also contains some fine forest trees which have been donated by the Duke of Argyle. There are paths that move along most of the park, making it easy to ride across.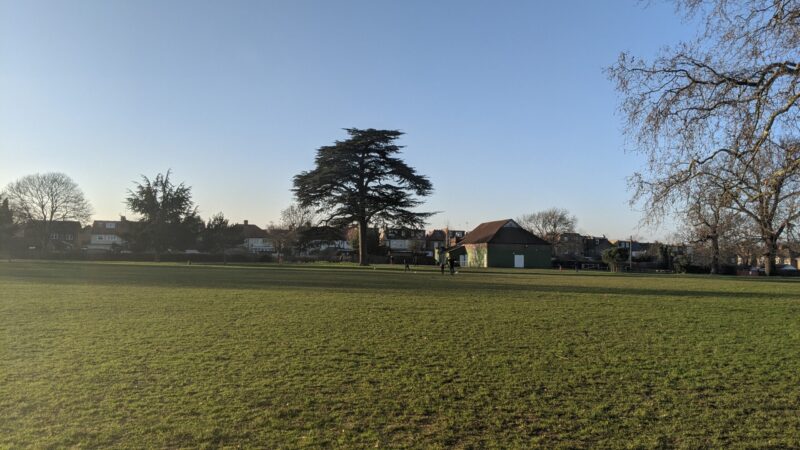 After riding through Murray Park, you should be able to join Kneller Road. Go down this road until you get to a path that can go through Chertsey Road and past Richmond Upon Thames College before reaching the Twickenham Rough, an amazing green attraction which is exciting to ride through. It should be noted that the gates to the Twickenham Rough, close every night and even at daytime on special stadium events such as rugby.
There are also two paths which are not lit along the Duke of Northumberland's river, so it would be safest to ride at the daytime if you want to complete your ride safely.
---
We hope you enjoyed our suggested routes, if you have your own favourite bike ride through or from the borough, we'd love to hear it! Please get in touch with the inHounslow Cycling Club.